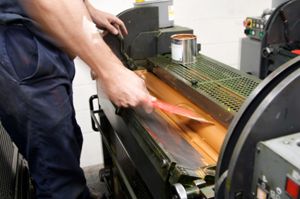 SERVING EAST TENNESSEE SINCE 1965
Choate Printing has been in doing business in the East Tennessee area for almost 50 years. Gene Choate started serving the people of Etowah, Tennessee with one press in 1965 as a young man. Helen Mullins started working for him in the darkroom in 1985. She moved on to bindery and typesetting and then as graphic artist with the computer age coming to the print world. Helen went on to work for a larger commercial / book printer in the Cleveland area for a number of years and is proud to come home to Etowah with the purchase of Choate Printing this year.
Our employees have been at Choate Printing for 30 plus years. We strive to provide our customers is QUALITY PRINTING at AFFORDABLE PRICES!!!